About Markell & Associates
Our Founder
Markell & Associates, Inc. was envisioned, designed, and initiated by Vearl D. Smith née Prater, a top legal secretary renowned by many colleagues, attorneys, and judges within St. Louis, Missouri and the greater bi-state region for her expertise spanning 46 years.
Having graduated valedictorian in 1957, Vearl was immediately offered a position with a select group of excellent attorneys that lasted until her passing in 2003. Pursuit of knowledge of the law, meticulous execution, perfection, and providing exemplary knowledge and services is exactly what Vearl's passions were. Vearl was brilliant, not hesitating to voice her opinion, of which many valued, and most of which if not all, you could take to the bank.
Early on, Vearl recognized a future need for process service in the private sector. She, family, and friends occasionally served witness subpoenas for the firm on weekends and evening hours.
Markell & Associates-Founded In 1978
In 1978 Markell & Associates, Inc. in St. Louis, Missouri was officially registered by Vearl with the Missouri Secretary of States' Office, named after her children Mark & Kelly. Both children developed an interest in law over the years, having been directly influenced by Vearl, and the excellent attorneys they have known as family for over 53 years.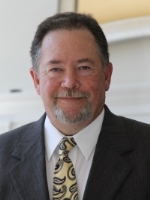 ​Beginning at age 13, Mark B. Smith began evaluating witness statements, highlighting pertinent information of depositions, comparison of information sources relative to conflicting statements, analyzing pleadings, interrogatories, police reports, standard billing practices, costs incurred, etc., in an effort to gain knowledge, become acclimated to various legal terms, and various legal processes.
Also in 1978, at age 19, Mark, realizing possible potential, introduced Markell to the private sector. Upon his execution of successful perfection of services, (of the service itself, and the excellent service to his client's), his clientele began to build, and the business flourished. Mark availed himself 7 days of the week, and 7 nights a week, providing process service exclusively at that time.
Company Expansion
Markell & Associates, Inc. was incorporated in 1979, at which time Mark B. Smith became President of the Company, and established a physical office presence to the present day. Within a few years Markell was renowned for exemplary services in the St. Louis, Missouri and Bi-State region. Services offered were expanded to include Investigation/Discovery, and Legal Photography services of accident scenes, barge and railroad inspections, product liability matters, etc. Markell, prior to the age of Internet, became nationally known and provided services for Client's around the world. Markell has represented the finest National legal service networks in the US for over two decades.
What Sets Us Apart
To date, Markell enjoys an undisputed reputation for over 40 years of excellence. Our clientele know they do not have to worry or wonder about their request and where the service stands. New clientele will also come to rest assured they are dealing with a Corporation of excellent service providers.
The value, and the anticipated knowledge of business, provided by a Legal Service provider, is in the eye of the beholder, such as the Attorney/Paralegal. The only advocate the provider can count on is normally the Attorney/Paralegal to whom he or she represents, as to relating the importance of the perfection and process of services, actual work performed, the integrity/qualifications/expertise/liability of the provider, and justification of reasonable fees submitted for work performed by the provider.
You should know that there are relatively few Process Service and Investigation companies across the United States with decades of experience. Since the arrival of the Internet there is definitely a grab bag out there of all kinds. Also note, the Internet is full of Associations whom list service providers with little or none known to them. A person/firm is reprimanded or expelled subsequent to the unacceptable act, thus a reactive approach instead of proactive, and possible legal consequences and/or liability for all to follow. Markell's suggestion to the meticulous and demanding legal professional is to deal direct with the Legal Service provider in the areas services are desired. With a little initiative by the Professional, the Attorney/Paralegal can access a fine Provider simply by inquiring with notable firms and/or colleagues in the area of services desired.
Markell does not have a professional desire to become an unnecessary "middle man" engaging in collecting a fee for performance of such, nor does Markell manage others free of charge. Liability is another factor why Markell chooses to refrain from engaging with other parties to perfect important legal matters, of which Markell would have no legal control and/or be at the "mercy of" someone in any area. Many operations in this business, in St. Louis, Missouri, and across the country, claim to have offices and employees in an astounding amount of locations, thanks to the age of the Internet. With simple research, one will find most of the multiple office listings, if not all, are simply UPS mailbox and/or P.O. boxes initiated in an effort to forward the legal documents to someone in the area of services desired.
Markell & Associates, Inc. is dedicated to providing exemplary excellence in services executed by its own, locally or nationally. By browsing our site you will find multiple areas we have served, and the services we offer.
Thank You!